Past Associate Soloists
The Associate Soloist scheme was set up in 2010 with the cooperation of Sheffield University Department of Music. It offers a young singer the opportunity to work with a local choir for a whole year and to receive financial support to further their development towards a professional singing career.
2017-18 Tim Peters (tenor)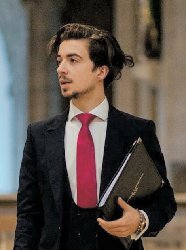 Timothy Peters BMus (Hons) read music at the University of Sheffield and is now pursuing a freelance career as a tenor, choral conductor and composer. He is a tenor lay clerk at Sheffield Cathedral, with whom he has toured internationally, performed live on BBC One, BBC Radio 3, and sung for the Queen and Duke of Edinburgh. He regularly performs in choirs in and around Sheffield, Manchester, Nottingham, Leeds, York, Guildford and London.
Before University, Timothy was the tenor 1 section leader for the National Youth Choirs of Great Britain and sang with the National Youth Chamber Choir. Performing with these choirs gave him the opportunity to sing in prestigious venues across the UK. Further engagements with these ensembles include a number Aldeburgh and live televised BBC Proms performances and several professional recordings.
Since coming to Sheffield, Timothy has regularly performed as a soloist with choirs in the surrounding areas, most recently with: Sheffield Bach Choir (Handel's Messiah); Sheffield Teachers Choir (Maunder's Olivet to Calvary and Stainer's The Crucifixion); The Abbeydale Singers (Orff's Carmina Burana); Bingham Choral Society (Mozart's Vespers and Pergolesi's Magnificat); Escafeld Chorale (Vaughan Williams' Five Mystical Songs, Peters' The Great 'O' Antiphons, Haydn's Missa Brevis No 7, and Schubert's Mass in G Major); Sheffield Oratorio Chorus (Kodaly's Missa Brevis, Britten's Rejoice in the Lamb and songs from Mendelssohn's Elijah); Hallam Choral Society and Hallam Sinfonia (Handel's Messiah); and Bakewell Choral Society and South Yorkshire Symphony Orchestra (Mozart's Vespers and Coronation Mass); in addition to numerous performances as a recitalist this year. Timothy was awarded the University of Sheffield's Julian Payne Recital Prize for obtaining highest marks in first year performance.
As a choral conductor, Timothy directs eight regular choirs in Sheffield including the University's Staff Choir, Octogenesis, the Sheffield Outreach Choir and Sheffield Cathedral's Young Voices. Timothy was also the Associate Conductor for the University's Chamber Choir. As Animateur for the English Touring Opera's Sheffield production of the Bach's B Minor Mass in November, he directed the chorus rehearsals. Timothy is looking forward to a new project after Easter where he will be directing a community choir at a foodbank in Sheffield.
Timothy also composes and has had three commissions this year from Sheffield Cathedral and the University's Chamber Choir. Timothy frequently arranges music for his youth and welfare choirs, often prompted by the members' requests for more pop songs. His new piece Salve Regina was premiered at Classical Sheffield's fringe festival, in March 2018.
Timothy has a passion for outreach projects and has recently led a project in northern Uganda (July-August 2017). 'Northern Uganda SINGS!' saw Timothy travelling around the northern region of Uganda leading choral workshops as a form of music therapy to some of the most remote and deprived communities in the country. Timothy's next large-scale project is Bill Frog to the Rescue. Timothy and composer Nicholas Cox are in the process of writing a secular children's rock opera for next Christmas and it will involve nearly 200 children from underprivileged families around South Yorkshire.
Other interests include trombone performance, jazz piano performance and sampling real ale. Life Aquatic Band, in which Timothy plays trombone, piano and backing vocals, are signed to English Rain Records.
2016-17 Keren Hadas (soprano)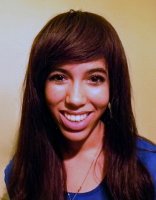 Keren Hadas moved to the UK in 2006 and has lived here since then. Studying at the University of Sheffield, she graduated with a BMus in 2015 and is currently studying for a Masters in Law. She has been closely involved with the Royal College of Music since her teenage years in the Junior Department. She transitioned to singing from piano, her original first instrument, which she continues to study. Keren is an active chorister, appearing on BBC Radio 3 as part of the Royal College of Music Chamber Choir, performing the winning compositions from the King James Bible composition awards. She has also performed in Westminster Abbey as part of the Commonwealth Voices to commemorate Commonwealth Day. Keren as extensive international touring experience as a chorister and soloist. Later in the summer, she was performing in Budapest.
2015-16 Lindsey James (soprano)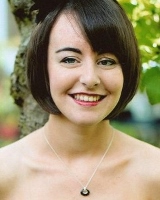 Lindsey James was born in 1993 in Sheffield, where her musical studies were nurtured. Initially a first-study cellist, in 2010 she won the title 'Rotherham Young Musician of the Year', as well as the Robert Lewin Scholarship and Mitton Daniels award for Best Cellist from the charity Awards for Young Musicians. She completed her PGCE in Secondary Music at the Institute of Education in 2016, having graduated from King's College London with a first-class degree in Music in 2015. Throughout her undergraduate studies, Lindsey held a soprano choral scholarship with the Choir of King's College London, performing extensively in the UK and overseas, including live BBC Radio 3 and 4 broadcasts. From September 2016 Lindsey will be teaching at the Tiffin Girls' School in Kingston upon Thames. The school has several excellent choirs and orchestras, some of which Lindsey will take responsibility for directing, and she is very much looking forward to the challenges ahead. As a member of Harry Christophers' Genesis Sixteen 2015/16 cohort, she participated in her final course in July 2016, singing at St Martin-in-the-Fields and The Chapel Royal Hampton Court Palace, and recording evensong at St Clement Danes, broadcast live on BBC Radio 3.
2014-15 Jak Laight (baritone)
Jak is a young baritone from Banbury and was in the final year of his undergraduate music degree at Sheffield University when he became our Assocaite Soloist. When he arrived at university, his first study was classical guitar but he quickly realised that he was more keen to sing. In 2013 he enjoyed his first opera and oratorio performances, playing Starveling in Britten's A Midsummer Night's Dream (Opera on Location) and as the bass soloist in Handel's Messiah (Sheffield Bach Society). In 2014, he performed with Opera on Location again as a member of the chorus in La Bohème and sang the baritone solos for Glossop Choral Society's performance of Howard Goodall's Eternal Light. In 2015 he sang the part of Pandolfe in Massenet's Cendrillon (Sheffield City Opera).
2013-14 Laura Lister (soprano)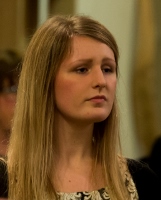 Laura was in her final year studying music at the University of Sheffield when she was Escafeld's Associate Soloist. She had already been involved in various performances,including singing the title role in Carmen with Leeds Youth Opera and taking a leading role in Pirates of Penzance with Leeds Gilbert and Sullivan Society. Aside from performing, she also worked as a singing teacher, helped out at a children's choir and volunteered at the Children's Hospital.After graduating,she planned on remaining in Sheffield, teaching and training, with the possibility of moving onto music college in the future. She found being the Associate Soloist in a friendly and welcoming choir an absolute pleasure.
2012-13 Debra Finch (soprano)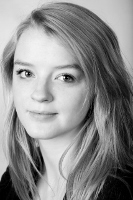 Debra graduated from Sheffield University in 2012 and was awarded the Mrs Stewart Blake BMus Prize and Recital Prize. During her year as Escafeld's Associate Soloist she was beginning her PhD research into the musical work of Barbra Streisand. Debra has also sung as a soloist with groups such as Sheffield Oratorio Chorus, Sheffield Cathedral Choir and Sheffield City Opera, playing the role of Siebel in the latter's production of Gounod's Faust. She expanded her interest in contemporary approaches to opera by performing as an ensemble member with the Welsh National Youth Opera in 2009 and 2011, and recording for a BBC Radio 4 play with them in April 2012. Debra is also very interested in working with contemporary composers within Sheffield University's Music Department, taking part in performances of their work in the University's New Music Ensemble concerts. As well as this, Debra enjoys composing, mostly for voice, hoping to explore ways to expand and merge the genres of art song and singer-songwriting.
2011-12 Rosie Williamson (soprano)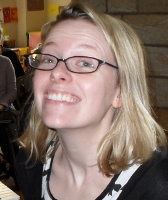 Rosie Williamson graduated from Sheffield University in 2009 with a BMus, first-class honours and during her year as Associate Soloist she combined performing with singing teaching. With the University of Sheffield Chamber Choir she sang soprano solos in works ranging from Mozart's Coronation Mass and Bach's Cantata No.140 to Britten's Rejoice in the Lamb and Kodaly's Missa Brevis. More recently, she has taken solo roles in Mozart's Missa Brevis in B flat and Britten's Missa Brevis for Cantaremos and Jonathan Willcocks's Lux Perpetua for Sheffield Oratorio Chorus. Opera credits include the principal role of Pocris in the 17th-century Spanish opera Celos aun del aire Matan,First Boy in The Magic Flute (Sheffield City Opera), Gretel in scenes from Hansel and Gretel and chorus in The Elixir of Love and Xerxes. Appearances in musicals have included Sweeney Todd (Johanna),Company (Marta), Oklahoma! (Laurey), Beauty and the Beast (Babette), Grease (Sandy) and Annie (Grace Farrell). Rosie has participated in masterclasses with Malcolm Martineau and Mark Wildman and has also won various prizes at the David Clover Festival of Singing, including the 2011 Open Recital Class. During 2013-14 Rosie was studying for an MA in Solo Voice Ensemble Singing at the University of York, which included singing as part of a five-part solo voice ensemble coached by Robert Hollingworth (director of I Fagiolini). In summer 2014 she moved to London to take up a soprano choral scholarship at All Saints Fulham in September but returned to Sheffield to perform in Opera on Location's La Bohème at the Graves Gallery in August 2014.
2010-11 Matthew Palmer (baritone)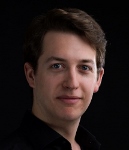 During his year as Associate Soloist, Matthew was in his final year studying music at Sheffield University, graduating with a first class degree and being awarded the Mrs Stewart Blake BMus and Recital prizes. In 2009 he had won the Julian Payne Recital prize and subsequently gave a recital at the University Drama Studio. He was a Gil-Rodriguez scholar during the Opéra de Baugé, 2011 summer festival. His operatic roles have included Polyphemus in Acis and Galatea, Marullo in Rigoletto, Morales in Carmen,Papageno in The Magic Flute, Guglielmo in Cosi Fan Tutte,Belcore in The Elixir of Love, Colline in La Bohème and Dr Bartolo in The Marriage of Figaro. He also performs in concert, with highlights including Il Maestro di Cappella, Vaughan Williams's Five Mystical Songs and Brahms's Ein deutsches Requiem. In the summer of 2014 Matthew completed his first year at the Guildhall, receiving a distinction in his final recital.He sang the part of Masetto in Don Giovanni with a new company, Black Cat Opera, and returned to Sheffield to play Schaunard in Opera on Location's La Bohème. Returning to the Guildhall in September 2014, he began rehearsals for Why does the Queen die?, a music-theatre piece written and directed by Iain Burnside about Schubert's life, in which he plays Miritz von Schwind.